If you haven't yet come to see the newly renovated Skate-O-Rama, then you must pay us a visit soon. We closed for a couple of months at the end of 2013 to undergo massive and much-needed, renovations. The result? A bright, vibrant and exciting roller skating rink in East Texas. This is the perfect destination for birthday parties, fun family nights or just anytime you feel the need to get out of the house and have a good time.
The renovations included gutting the entire facility and starting anew. We have new carpet, a new kitchen and new bathrooms. Basically, the only thing that was not replaced was the roller rink itself, but it did get spruced up. The new paint and carpet have brightened up the entire facility, and you won't even recognize it anymore.
We have updated the eating areas:
And the party area as well:
We also have given the skate rental counter a new look:
And, of course, the rink itself: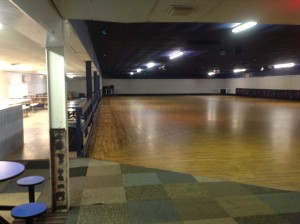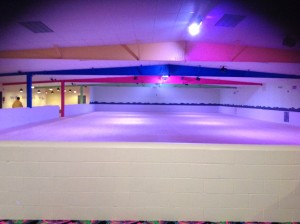 We are very excited to share these before and after pictures with you, but you cannot experience the excitement in the atmosphere simply from a photo. You need to come see us in person. We have skating sessions on Tuesdays, Fridays, Saturdays and Sundays. For specific hours, you can check our schedule, and we cannot wait for you to see it and let us know what you think.