February will keep us on our toe-stops! It's a short month with a tall list of events. Skate Ranch & Skate-O-Rama are open for public and private events, every day of the week. Get the all the details for a FABULOUS FEBRUARY ↓↓
Skate Ranch's monthly Home School Skate kicks off this FABULOUS month with roller skating on Friday, February 2nd from 1:00 – 3:00pm, $3 entry & $3 rentals, no passes/discounts accepted.
$uper Dollar $unday at Skate-O-Rama in Nacogdoches offers $1 admission for everyone on Super Skate Sunday February 4th, 2:00 – 5:00pm! Because – SuperBowl Shmuperbowl! (No passes/discounts accepted)

The 2nd annual FAMILY FUN DAY  is back at Skate Ranch & Skate-O-Rama on Sunday, February 11th, with extended hours 12:00 – 5:00pm. This was a hit last year with FREE ADMISSION for everyone! (Sorry, not the birthday party reservations).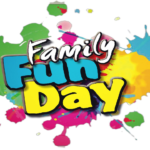 As a HUGE Thank You to all our local First Responders, Skate Ranch in Lufkin is hosting a First Responders & Families Night on Monday, February 19th from 5:00 – 8:00pm. Free entry and rentals for all first responders (with ID) and their families!

Skate-O-Rama can't leave all our local teachers out of the BIG Thank yous!! On Tuesday, February 20th from 5:00 – 8:00pm, Skate-O-Rama in Nacogdoches invites all local teachers and their families to have a great evening with free entry and rentals. Remember – bring your ID, not only will it get you in the door, but we are keeping track, the school with the best participation WINS a FREE school party in May!

Haven't had enough of Paw Patrol yet? Skate Ranch is bringing them to your kids! Saturday, February 24th from 4:00 – 6:00pm, come out to the rink for a Meet & Greet! Have fun, get photos taken, and enter to win great prizes!
And….both locations still host the best birthday parties! New packages have been uploaded to accomodate everyone's needs. Also – Season passes are available, get 10 admission & rentals for ONLY $40!